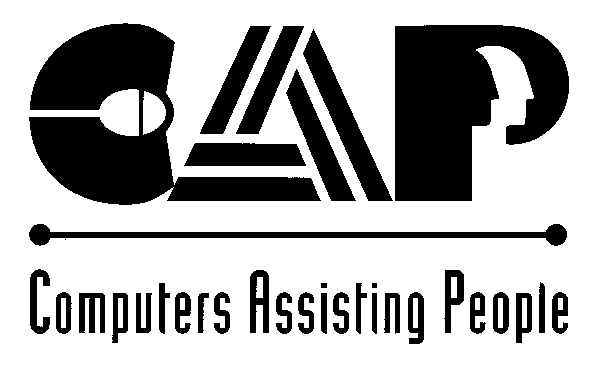 Donations
---
CAP Inc. relies on volunteers and donations and is pursuing grants and other fund-raising opportunities.

We need a steady supply of donated computers, printers and software as well as business and office supplies and equipment. Our criteria for accepting donations is based on the needs of the eventual recipient non-profit organizations.

We are currently accepting Pentium III class (500MHz and up) and better computers (and the equivalent Macintosh). Please don't remove the RAM and CPU and hard drive before you donate. We don't need stripped systems that turn out to be a case and unpopulated motherboard.

We accept working printers (dot matrix, laser, inkjet) if they are less than 5 years old and VGA monitors but do not have the resources to fix broken monitors or printers. We always need hard drives (> 5 GB), CD-ROM and DVD drives, 56k modems and RAM (memory).

We also need current software that is complete with the disks or CD and registration.

We need volunteers to help us pick up and deliver donations as well as to work on the machines (we will train you!). Volunteers are also needed for determining needs, training, setting up labs, follow-up support, data entry and so on.

Of course we are in desperate need of financial contributions to maintain and grow the program. We need to pay the rent and utilities and waste and occasionally buy some tools and equipment for our work.

Since we are non-profit, you (or your company) may be able to deduct your donation from your taxes. When you donate something, you are given a signed receipt listing the items that you gave. We keep a copy for our records. We do not put a value on the items that you donate. Please consult a tax professional for more information.



Back to Home



Questions or Comments

Copyright 2002-2007 Computers Assisting People Inc. - All Rights Reserved.