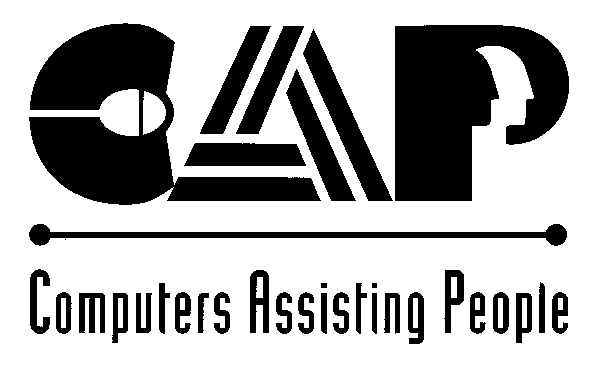 CAP is at the SW corner of 32nd and Payne - 3154 Payne.
Payne runs parallel between Chester and Superior. East 32nd is 2 blocks east of East 30th - there is a light at both intersections.
Choose your best route downtown. If you are taking the Shoreway, go around Dead Man's Curve and get off at the first exit - St Clair/Superior.
Take the left prong of the exit (Superior) and make a left at the light at the top of the exit. This will put you on Superior heading east. At the first light (East 30th) go right. At the first light (Payne) go left. We will be on the right hand side 2 blocks down.
If you are coming via 77 or 71 get off at the Chester Exit. You can only go right at the exit but get in the left lane of the 2-lane exit. As soon as you exit you will go left at the light at East 30th. You can then go down to the first light (Payne) and hang a right and go 2 blocks to 3154 or you can make a right at the first street (Perkins) and then a left at the 2nd Street (East 32nd). We are at the end of 32nd and Payne. 32nd is a 1-way street so you can park on that or just pull up in front on Payne.
CAP volunteers try to have regular hours to accept donations at our Resource Center at 3154 Payne Ave.
every Monday and Thursday afternoon from about 1:30-6:00PM and the 3rd Saturday of the month (9:30-1:00).
We encourage you to call the CAP Resource Center directly at 216-781-8227 before coming down to make sure that a crew is there.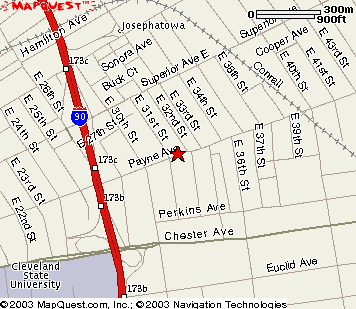 Back to CAP Inc. Home Page
Questions or Comments

Copyright 2002-2009 Computers Assisting People Inc. - All Rights Reserved.