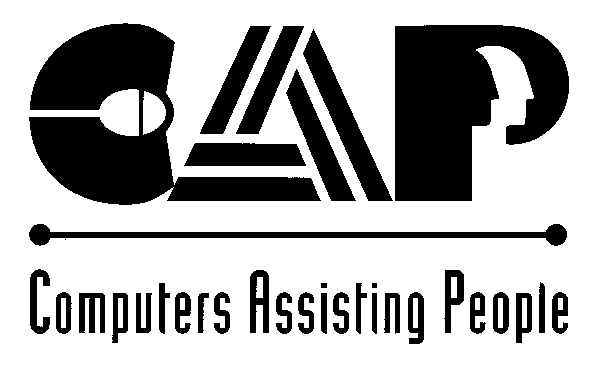 Volunteers
---
CAP Inc. relies on volunteers to fulfill our mission. Some have been with us for years, coming in 3 or 4 times every week. Others help out less frequently or even just for one time, but we greatly appreciate all of their efforts.
Meet some of our key volunteers
Dan Davenport

Dan Hanson

Ken Eskridge

Arthur Phelps

Dan and Liam McMillan

Pat Hanson

Tom Pechnik

Calvin Simmons

Debbie Hanson

Carolyn Javitch

Phil Kozsy

Fred Lisy

Krissy Blythe

George Long

George Burdg

Clarence Meriweather

Ed Corrigan

Paul Stork

Don Anderson

Henry Birney

Willie Stokes

Melvin Durden

Len Nagel
More coming soon
Back to Home
Questions or Comments

Copyright 2002-2006 Computers Assisting People Inc. - All Rights Reserved.