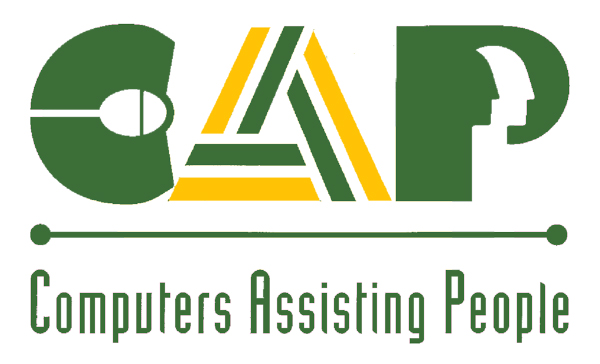 Partial List of Organizations that have Received Help from Computers Assisting People
4Kids Leadership Endowment at 5000 Euclid Ave
4 Real Ministries - (1607 Crawford Rd)
AARP Foundation
A.B. Hart School (K-8) at East 74th Street
Abington Arms (part of University Circle Inc.) at 11501 Mayfield Rd
Adoption Network Cleveland at 1667 East 40th Street
Adoption Unit of Catholic Social Services
Africa House International at 1695 East 81st Street
African American Museum - (1765 Crawford Rd.)
Agape Day Care at 4501 East 131st Street
Alterhouse Inc at 156 Euclid Square Mall
Alternative Agency Inc - (1804 E 55th)
American Indian Education Center
American Legion Post # 703
Angel House
Anointed Gates Church at 800 East 152nd Street
Arab American Community Center for Economic and Social Services in Ohio at 11555 Lorain Ave
ARCA at 4732 Carnegie
Ashbury Senior Computer Center at 11011 Ashbury
Automate Auto Detail Classes at 8300 Broadway
Avon Avenue Baptist Church at 10902 Avon Avenue
Avondale Project
Beech Brook at 3737 Lander Rd.
Before and After at 14704 Kinsman Rd.
Bellaire-Puritas Development Corp - (4370 West 140th)
Bellwether Center of Greater Cleveland - (3132 West 41st Street)
Bethany Baptist Church at 1211 East 105th St.
Bethel AME Zion Church at 1428 East 110th Street
Bethel Church of Christ Bible Way at 1659 East 65th Street
Bible Living Church of the Holy Spirit (3853 West 37th)
Body of Christ Assembly at 20900 Miles Parkway in Warrensville Hts.
Booker T. Nelson Education Center at 12711 Superior Ave.
Boy Scouts of America at 2241 Woodland Ave.
Bright Star Missionary Baptist Church at 13028 Shaw Ave.
Broadway United Methodist Church
Brooklyn Hts Village Project Hope at 233 Tuxedo Ave.
Buckeye Educational Center at 11823 Buckeye
Building Hope in the City at 2031 West 30th Street.
Burning Bush Evangelisitic Ministries at 1323 East 110th Street
Burning Bush House of Prayer at 4600 Turney Rd.
C-Space at 4223 Clark Avenue.
Calvary Church of God in Christ (10800 Superior)
Calvary Congregational Church at 4424 Lee Rd.
Campbell Court at 16650 Van Aken
CASE Elementary School
Catch the Vision Ministry at 13715 Terrace Rd. in East Cleveland
Catholic Diocese of Cleveland
Celebration United Methodist Church at 771 East 260th St
Center for Employment Training - Cleveland Division
Center for Families and Children (7963 Euclid Ave)
Catholic Charities of Lake County
CECD at 8610 Hough Avenue
Celtic Athletic Foundation
Champaign Residential Services
Cheu Tutor Teaching at 10525 Elk Ave.
Children's Aid Society
Children's Community Access Program at 13944 Euclid Ave in East Cleveland
Crisis 2 Christ at 2490 Lee Rd.
Christ Centered Missionary Baptist Church
Christ for World, World for Christ
Christ Restoration Ministries
Christian Community Center at 9735 Valley View Rd
Christian Hair Solutions at 3624 East 59th Street
Christian Family Outreach (8215 Hough Ave)
Christmas in April Northcoast Inc
Christ the King School - East Cleveland
Church of Christ at the Boulevard at 8817 St Clair
Church of Epiphany at 21000 Lakeshore Blvd.
Church of God and True Holiness
Church of the Master at 4050 Monticello Blvd.
Circle of Mothers and Sons at 3829 Lee Rd.
City of Cleveland (601 Lakeside Ave)
City of Refuge Community Improvement Corp. at 1061 Clearview Avenue.
Cleveland Botanical Garden
Cleveland Church of Christ at 1035 East 105th Street
Cleveland City Stars
Cleveland Clergy Alliance
Cleveland Economic Opportunity Coalition
Cleveland Hunger Center
Cleveland Development Fund - (2490 Lee Blvd)
Cleveland Kids Church at 9132 Terrance Ave.
Cleveland Municipal School District at 1380 E. 6th Street
Cleveland Public Schools - Various
Cleveland Pregnancy Center at 50 North Rocky River Drive in Berea
Cleveland Rise (Weed and Feed)
Cleveland Scholarship Programs
Cleveland Sight Center at 1909 East 101st Street
Cleveland Saves at 6516 Detroit Ave.
Cleveland Tutorial & Training Center
Cleveland Urban Minority Alcoholism & Drug Abuse (UMADOAP) at 1215 East 79th Street
Cleveland Young Lives at 1863 East 93rd Street
Cleveland Zion City Center for Services
Coalition for a Greater Life at 13512 Kinsman
Cogswell Hall at 7200 Franklin Blvd
Collaboration Station at 3167 Fulton Rd.
Collinwood High School
Commission on Catholic Community Action
Community AME Church Second Chance Project at 5805 Lexington
Community Assessment & Treatment Services (5303 Bridge & 7835 Harvard)
Community Assessment & Treatment Services Inc. at 8415 Broadway Ave.
Community Association for Retired and Employed Seniors (Cares) Club at Calvary Congregational Church
Community Furniture Bank at 5416 Broadway
Community Greenhouse Partners
Community of Faith (5949 Engel Rd)
Community of Faith Assembly at 3823 Shannon Rd.
Community Re-Entry Save a VIP Program at 1717 East 36th Street
Community Temple Church of God in Christ at 1740 Hayden Ave.
Compassionate Hearts at 2824 East 117th Street
Compassions Training Awareness Center at 12200 Fairhill Rd.
Concord Baptist Church at 1175 East 125th Street in East Cleveland
Concordia Care at 2373 Euclid Heights Blvd.
Connecting Point - Veteran Drop in Center at 6600 Lexington
Consortium of African American Organizations - CAAO - at 4415 Euclid Ave.
Consulting Ministries at 8003 Broadway
Cooley Avenue Church of God at 12401 Cooley Ave
Cory United Methodist Church at 1117 E 105th St
County Board of Mental Retardation
Cudell Improvment (West Tech Computer Center)
Cuyahoga Community College
Cuyahoga County Foster Care Association
Cuyhaoga County Public Library - SE Branch
Cuyahoga Hills Boys School
Cuyahoga Hills Juvenile Correctional facility
CWRU Office of Student Community Service
Dale House Academy of Arts & Technology at 5603 Northfield Rd.
Deliverance Evangelical Church of Prosperous Living
Denison Ave United Church of Christ
Destiny By Design Fellowship Center at 9726 Woodward Ave.
Diocese of Cleveland
Disabled American Veterans
Disciples of Christ Evangelistic Ministries at 12414 Superior Ave.
Discovery Center Inc. at 14202 Kinsman Rd.
Discovery PreSchool at 2780 Noble Rd
Divine Spirit Ministries at 16905 East Park Drive.
Divine Victory at 1455 East 135th Street
Drums along the Ohio at 8614 Euclid Ave.
East Cleveland Neighborhood Center
East Glenville United Methodist Church (12651 St Clair)
East High School
Eastside Ecumenical Consortium at 3030 Euclid Ave.
East Tech High School
EBC Childcare center and Preschool at 12205 St. Clair
Ed Keating Center at 8017 Jones Road in Cleveland
Education Alternatives at 2882 Cricket Lane in Willoughby
Education Alternatives at 21100 Southgate Park Blvd in Maple Hts
Elim Gospel Chapel at 10522 Amor Ave.
Elizabeth Baptist Church at 8005 Holton Ave.
Emmanuel Baptist Church at 7901 Quincy Ave
Emmanuel Christian Church at 8201 Superior Ave.
Emmanuel Pentecostal Church at 809 East 152nd Street
Employment Connection at 11699 Brookpark Rd.
Epiphany Catholic Church
Employment Alliance at 2519 Detroit Ave
Empowerment Center of Greater Cleveland at 3030 Euclid Avenue
Ensemble Theater of Cleveland at 3275 Hyde Park
Esperanza, Inc.
Esperanza Threads
Esteem Inc. - the 655th US "Point of Light"
Eta Phi Beta Services for Children at 1862 Noble Rd in East Cleveland
Euclid Historical Society
Euclid Lutheran Church at 431 E 260th
Extravagant Care Services Inc. (1956 East 75th)
Fairhill Center at 12400 Fairhill Rd.
Fairview Garden Apartments at 3207 Franklin Blvd.
Fairview Park Senior Center
Faith Alliance Bible Church at 17045 Euclid Ave.
Faith Baptist Community Center (2355 East 55th St)
Faith Temple Church of God at 7035 Lexington Ave.
Famico Bi Bi Retirement Center at 966 East 146th Street
Famicos Foundation (1325 Ansel Rd)
Famicos Foundation (Park Village - 9200 Hough)
Family Dream Center Inc at 1215 East 79th Street
Family Dream Center at 11111 St. Clair.
FDR Middle School
Fenway Manor at 1986 Stokes Blvd
Fidelity Baptist Church at 8402 Wade Park
First Baptist Church of Streetsboro
First Church of Christ, Scientist
First Presbyterian Church at 16200 Euclid Ave. in East Cleveland.
Freedom Christian Assembly
Freedom Empoowerment Youth Build Inc at 765 E 154th Street
Freedom Foundation (9700 Kinsman)
Freedom House
Fresh Start Wigs & Accessories at 3815 Archwood
Fresh Wind Ministry at 119th and Kinsman
Friendship Apostolic Church at 322 Trigonid Drive in Akron
Friend and Mentors at 13213 Shaker Square in Cleveland
Friends Forever Inc.
Garden of Prayer Cathedral Ministries at 1319 East Boulevard in Cleveland
Garden Valley Community Center
Garden Valley Neighborhood House (7100 Kinsman)
Garrett Morgan School of Science
Geauga County Court Appointed Special Advocate and Guardian Program
Gethsemane Baptist Church at 1885 East 79th Street
Gilmour Academy - 34001 Cedar Ave
Glenville Alumni Association
Glenville High School - (650 East 113th Street)
Glenville Learning Aid Development Center (GLAD) at 1161 East 105th Street.
Glenville Neighborhood Center at 11111 St. Clair
Glenville Safezone at 10205 Westchester
Goddesses Blessing Goddesses - Empowering Women through Enlightenment
Global Liberty Missions at 3148 West 44th Street.
Golden Age Centers of Greater Cleveland
Golden Ciphers at 5704 Broadway Ave
Goodwill Industries of Greater Cleveland
Grace Apostolic Church
Grace Fundamental Baptist Church at 12604 Buckeye Rd
Grace Missionary Church
Grassroots Cooperative
Gray's Armory
Greater Achievement Community School
Greater Bethel AME at 14735 Thames Ave.
Greater Cleveland Veterans Business Resource Council at 3747 Euclid Ave.
Greater Cleveland Tutorial & Training Center (16000 Terrace)
Greater Mount Tabor Missionary Baptist Church - (2646 East 93rd Street)
Greater Whitestone MBC
Greater Works Sanctuary of Prayer at 2490 Lee Rd
Green Grove Baptist Church at 7415 Quincy
Habitat for Humanity
Harbor Light - Salvation Army at 1710 Prospect Ave.
Harvard Community Services Center at 8240 Harvard
Hedges and Highways at 25300 Rockside Rd.
Heights Youth Center
Hillcrest Kiddie Prep School at 499 Trebisky Rd
Hispanic Urban Minority Alcoholism and Drug Abuse Outreach Program Inc at 3305 West 25th Street
Hispanic Youth Center at 3305 West 25th Street
Holy Trinity Revelation Baptist Church at 2953 East 79th Street
Hope Alliance Bible Church at 5050 Stanley Ave in Maple Hts
Hope House of Prayer
Horizon Science Academy at 1880 East 73rd Street
Hough Ward 7 Office at 8610 Hough
House of Refuge at 4324 Fleet Ave.
House of the Lord (Akron)
Iglesia Nueve Vida (Newlife Church) at 2327 Holmden Ave.
Imani Counseling at 540 East 105th Street
Imani Institute Leadership School
Interfaith Hospitality Network of Greater Cleveland.
International Children's Games - Greater Cleveland Sports Commission
International Men of Excellence at 1375 Cleveland Heights Blvd.
International Services Center at 1859 Prospect
International Women's Air & Space Museum at Burke Lakefront Airport
In Times Like These Ministry
Jamocha Arts Center at 15606 St Clair Ave.
Jamocha Arts Center at 1885 Taylor Rd
Jesus Only Pentecostal Church - SAFE (3234 Station Ave - Ashtabula)
Jewish Family Services Association of Cleveland
John F Kennedy School
John Marshall High School
John Marshall High School CMSD at 3952 West 140th Street.
Jordan Community Center at 5246 Broadway
Joseph's Home at 2412 Community College Ave.
Judson Park Community
Justice for Empowerment at 19375 Puritas Ave.
Kappa House - Goddesses Blessing Goddesses 3300 East 55th Street
Kappo House at 12450 Shaker Blvd.
Kids First Child Advocacy Center at 6140 S Broadway in Lorain
Kiwanis Club of Cleveland
Korean War Veterans Association
Lake County Council on Aging
Lakewood Congregational Church at 1375 W. Clifton.
Lane Metropolitan CME Church
Larry H Gardner HIV/Aids Healing House at 4616 East 174th Street
Lawrence School for learning disabilities
Lee Memorial Service Corp at 861 East 105th Street
LHG Healing House for HIV/Aids at 4616 East 174th Street
Lion of Judah Academy at 1486 East 55th
Lion of Judah at 1468 East 78th Street
Lion of Judah at 15716 Broadway Ave.
Lost Boys of the Sudan c/o St Ignatius HS at 1911 West 30th Street
Louisa May Alcott School at West 104th and Baltic Ave.
Love Inc.
Lutheran Church of the Good Shepherd
Lutheran Metropolitan Ministry Men's Shelter at 2160 Lakeside Ave
Madison County Board of Mental Retardation
Manna House at 8019 Cedar Avenue
Maple Hts Adult Training Center
Maranatha Bible College
Marion Seltzer School at 1468 West 98th Street
Martin Luther King School
Marymount Place
Mates in Ministry - (1956 East 75th Street)
Max Hayes School
Medina Alliance Fellowship on Smith Rd in Medina
Mental Health Service Inc at 1736 Superior Ave.
Merrick House at 3167 Fulton Rd.
Messiah Baptist Church at 7401 Cedar Ave.
Midtown CARE at 1816 Crawford Rd.
Midwest Parkinson's Awareness
Miles Park School
Miracle of Faith COGIC at 3880 East 123rd Street.
Missionary Baptist Church
Montefiore Foundation
Morning Star Baptist Church at 10250 Buckeye Rd.
Mount Murich Community Service Center at 9807 Cudell Ave.
Mt Pleasant Methodist Church
Mt Pleasant Christian School
Mt Pleasant Church of Christ at 3897 East 149th Street
Mt Pleasant Weed & Seed at 13924 Bartlett
Multiple Sclerosis Society
Murtis H. Taylor at 13422 Kinsman Rd.
Nana Ella's Child Care at 12306 Miles Rd.
National Caucus and Center on Black Aged at 12200 Fairhill Rd.
Nehemia Catholic Church at 6515 Bridge Ave.
Neighborhood Ping Pong & Chess House at 14681 Euclid Ave in East Cleveland
Neighboring at 5930 Heisley Rd
Neighboring Mental Health Services
New Birth Ministries at 14911 Westropp Ave.
New Direction Church after-school tutoring program at 1337 Giddings Rd.
New Kingdom Life Ministry at 4122 East 138th Street
New Life Community in Cleveland
New Life Tabernacle at 8314 Quincy
New Jerusalem Church of God in Christ (16107 Miles Ave)
New Sardis Primitive Baptist Church at 3474 East 147th Street
New Zion Gospel Church
Northcoast Behavioral HealthCare at 1750 Sagamore Rd in Northfield
North Coast Parkinson's Support Group
Northeastern Neighborhood Development Corp at 540 East 105th Street
Northeast Ohio Re-entry Coalition at 2255 East 55th Street
Northern Ohio Recovery Association at 3746 Prospect Ave.
North Hill Church of Christ at 897 Columbia Ave.
Nottingham Youth Center at 18316 St. Clair
Ohio City Near West Development Center at 2525 Market Avenue
Ohio Institute for Entrepreneurial Training & Development at 11111 St Clair Ave.
Ohio Technical College at 1374 East 51st Street
Orchard Elementary School
Oriana House at 1829 East 55th
Our Lady of Mt Carmel Church
Our Lady of Peace Church School
Overlook House Nursing Home
Peace in the Hood - (1761 East 30th Street)
Peace in the Hood at 13422 Kinsman Rd
Phe'be Foundation at 1761 East 30th Street
Phyllis Wheatley Center
Pilgrim Church of Christ at 616 East 105th Street
Plan Ahead Inc. at 2195 East 71st Street
Pneuma Chapel at 12200 Fairhill Rd
PopCE c/o teachers at CCA at 5405 Storer Ave.
Portfolio Magazine Online (City of Cleveland) at 1302 Euclid Avenue
Positive Education Program
Precious Little People at 14901 Woodworth Rd.
Prince of Peace Outreach & Deliverance Ministries at 5405 Storer Ave
Project Act for Children and Youth in Transition
Providence Baptist Church (12712 Kinsman)
Project H.O.P.E (799 E 82nd Street)
Project Pathway at 1422 Euclid Ave.
Project Save at 4001 Trent Ave.
Project Save at 5900 Kinsman.
Psychobiology Clinic of Greater Cleveland
Ramah SDA Junior Academy at 4770 Lee Rd.
Rainbow of Praise C.O.G.I.C. at 7541 Kinsman Rd.
Rainey Institute (1523 East 55th Street)
Reachback Programs Inc (10721 Cedar)
Real School/After School
Reconnection to Life Women Center at 1257 East 13th Street
Refuge Ministries Development at 5322 Fleet Ave.
Rehoboth Temple (1167 Hayden)
Renee Jones Empowerment Center (1340 West 6th Street)
Repertory Project (The)
Ridgewood Indian Guides
Riverside Elementary School at 14601 Montrose Ave in Cleveland
Rivers of Living Waters Ministries at 9614 Aetna Road.
Road to New Beginning
Road to Recovery at 8711 Madison Ave.
Rome Baptist Church at 23920 Linconville Ave in Bedford Heights
Rose Garden (The) , a Respite Center
Roxboro School
Road to New Beginnings at 8511 Madison Ave.
Saint Augustine Academy at 14808 Lake Ave.
Salvation Army Learning Centers
Salvation Army of Cleveland - Various (Grovewood, Harbor Light, etc.)
Salvation Army - Ohio City at 4402 Clark Avenue.
Sardis Missionary Baptist Church at 7115 Cedar Ave
Schnurmann House
Second 8th Week at 1361 Copley Rd.
Second Nazarene Baptist Church at 2434 East 89th Street
Second Trinity Missionary Baptist Church at 12302 Parkhill
Sharon Pentecostal Church at 4105 East 114th
Shiloh Baptist Church (5500 Scovill Ave)
Son Rise Ministries at 14115 Castalia Ave
Special Socials for Seniors Services at Euclid Square Mall
Spencer Kemet Automotive Training Cenetr at 1140 East 140th
St Ann School at 2160 Stillman Rd in Cleveland Hts.
St Augustine Academy at 14808 Lake Ave.
St Augustine Church School
St Basil the Great Catholic Church
St Barnabas Church
St James AME Church at 8401 Cedar Ave.
St Joseph Christian Life Center at 18485 Lakeshore Blvd.
St. Justin Martyr School
St. Louis School
St Malachi Church
St Matthew United Methodist Church at East 68th and Wade Park
Saint Paul Community Outreach at 4427 Franklin Blvd
St Paul's Church School
St Paul's Community Outreach at 4477 Franklin Blvd
St Paul's Shrine - Brother Hubbard's Cupboard at 40th and Euclid
St Philomena Church
St Wenceslas School
St Williams Convent
Services for Independent Living Inc.
Spencer's Kemel at 1140 East 140th Street
Stockyard Area Development Association
Stop Targeting Ohio's Poor at 12001 Buckeye Rd
Stop Targeting Ohio's Poor - 3645 Warrensville Center Rd.
Straightway Community Christian Church at 9215 St. Clair
Straightway Project at 4815 Lexington
Straightway Project at 9215 St Clair
Strengthen Our Students (SOS)
Tabernacle Baptist Church at 326 East 156th Street
Tasy Inc. at 55 Erieview Plaza # 400
Temple Baptist Church at 1862 Noble Rd in East Cleveland
Ten Thousand Villages at 2254 Euclid Ave.
Thea Bowman (11901 Oakfield Ave. Cleveland)
The Church COGIC at 7541 Kinsman Rd.
The City of East Cleveland at 14340 Euclid Ave
The Church of the Lion of Judah at 15716 Broadway
The House of the Lord(1650 Dragonal Rd - Akron)
The House that Wisdom Built (2126 Lee Rd)
The Secret Place Ministries at 1650 East 65th Street
The Shepherds Place (18615 Harvard)
The Tech Network - (3030 Euclid Ave. and 7100 Kinsman Rd.)
The Word Church at 15716 Broadway
TLF Child Protection Fund at 4474 West 11th
Toward Achieving Milestones Inc.(TAMI)
TRACS - Teaching Reaching All Children & Seniors
Transition Resource Services at 5413 Broadway
Transition Resource Services at 2334 East 79th Street
Tri-City Consortium on Aging at 1370 Victory Drive.
Tri-C Thrive Student Incubator
Trinity Outreach at 6207 Superior Ave
Triumph the Church and Kingdom of God in Christ - (9200 Miles)
Triumph the Church and Kingdom of God at 683 South Linden in Alliance
True Holiness Temple (7710 Euclid Ave)
Twilight School at Collinwood High School
TystArt Inc at 1422 Euclid Avenue #1672
UMADAOP at 1215 East 79th Street
Unfolding Truth Ministry at 17900 Neff Road
Union Grove Baptist Church (8932 Quincy)
Uniontown Learning Center at 3887 Lee Rd
United Cerebral Palsy
United Church of Christ at 1885 East 89th Street
United House of Prayer for All People at 8700 Cedar Ave
United Labor Agency at 3328 Carnegie
United States Veterans Inc - (1725 Wymore Ave in East Cleveland)
Unity Baptist Church - (10480 Kinsman Rd.)
University Church of Christ at 1885 East 89th Street
University Settlement at 4800 Broadway
Ursuline Sisters
Various Shelters (Templum House, etc) through Project Act
Victory Hope and Praise Ministry at 14000 Terrace Rd
Victory OutReach at 4622 and 5503 Clark Avenue
Vision of Change
Warrensville Hts Civic and Senior Center on 4567 Green Rd.
WEB Dubois Community Center at 9615 Miles Ave.
Werner United Methodist Church at 2752 MLK Jr. Drive
Westhaven Shelter
WestPark Community Coalition Inc (11897 Bellaire Rd - Cleveland)
West Side Ecumenical Ministry
Willard Senior Center at 315 Tiffin Street in Willard
William Cullen Bryant School
William Patrick Day School
Willoughby South High School
Wilson Middle School
Wilson Military Academy at 11111 St. Clair
Wilson United Methodist Church - (1561 East 55th Street)
Women of Hope at 4120 East 141st Street
Word Church at 18909 South Miles
YMCA of Greater Cleveland at 6001 Woodland
Young Onset Neurological Disease Association at 15270 Lane Rd (Alliance)
Youth Technology Academy
Youth With A Mission
Youth Visions - Big Brothers Big Sisters
Zelma George Recreation Center at 3155 MLK Boulevard
Zion Hill Baptist Church (11115 Kinsman)
And more every day!!!

---
If you like what CAP is doing and want to help us stay open,
you can click this button to securely make a donation to CAP through PayPal.
Top of Page
Back to Main CAP Page
Copyright 2017 Computers Assisting People Inc. - All Rights Reserved.